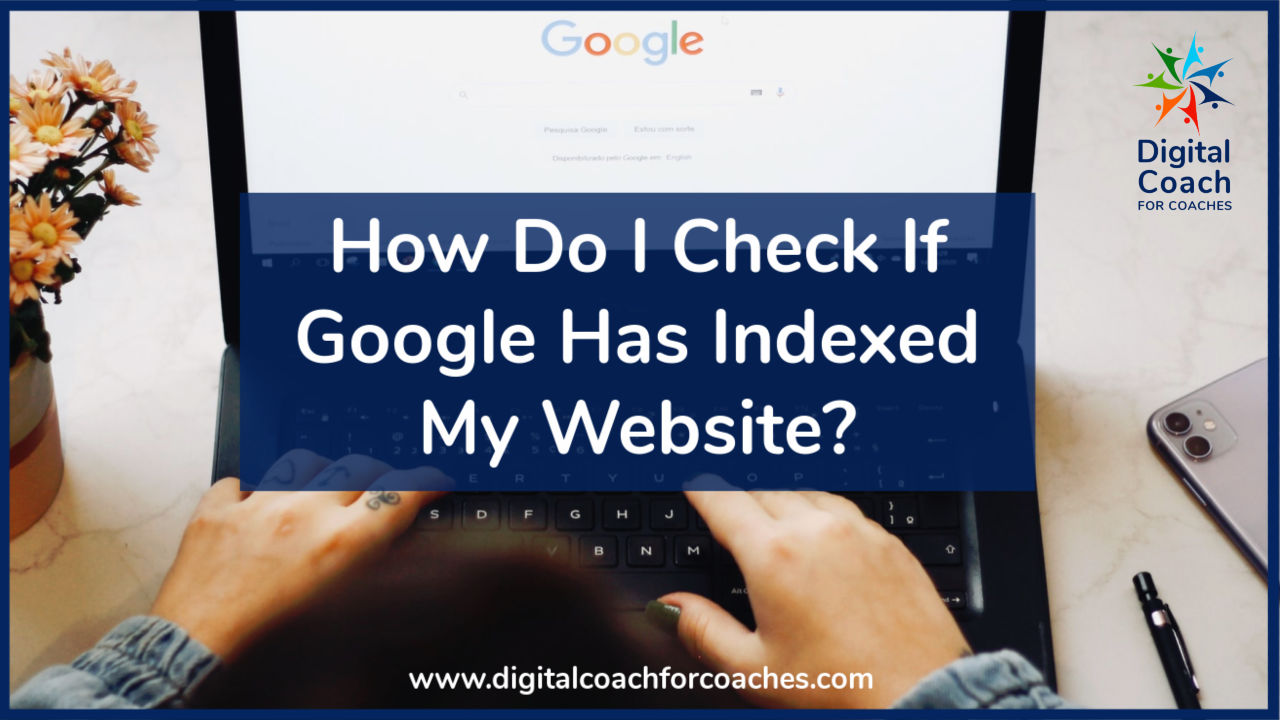 Do you have a website for your business but traffic to it from Google organic search is non existent?  Perhaps it's time to ask the question "Has Google Indexed My Site? – afterall, if they haven't no-one is actually going to be able to find it via a google search.
Please bear in mind, if your website is brand new, it can take anything from 4 days to 4 weeks for it to be crawled and indexed.
There is a very simple process to follow to check and see the pages Google has indexed for you. The video below takes you through this and also covers a couple of reasons why it's important to check your indexed results even if your website is a few years old:
What Do You Do If Google Hasn't Indexed Your Site?
Step Two: Once set up, go to the URL Inspection Tool (in the left hand navigation area) and enter your full website domain name (including https://) in the search box.
Step Three: Google will check the URL (which should confirm there are no results) & you can click the 'Request Indexing' button.
Using the URL Inspection Tool to request indexing can take a couple of weeks, so if you know the location of your 'sitemap' it may be quicker to submit that instead, using the Sitemap Section which is also available via the left hand navigation area.
The image below shows you the 3 step areas, but as you would expect in my case, my website has been indexed, so I have no need to request indexing again at this time.

You can also use this internal Google Search inspection process to check a single URL. For example if you have released a new page or blog post, pop the full individual URL in here and again Google will let you know if they have indexed it.
What Else Could You Be Doing To Improve Your Website Visibility?
Checking to see if your website has been indexed is just one of the recommended steps you can take to get more visible.
You also should be confident you have the proper foundations in place. Here are a few examples:
Is your website secure? (the padlock symbol before your URL)
Have you specifically researched, chosen and allocated a keyword phrase to each of your pages?
Have you carefully crafted the meta titles & descriptions for each of your pages?
Are your pages easy to navigate?
Do you have clear call to actions on your pages?
Do you have other websites linking back to you?
Have you set up Google My Business?
If you need help with your website visibility let's have a chat. Book your free 15 min discovery call below.