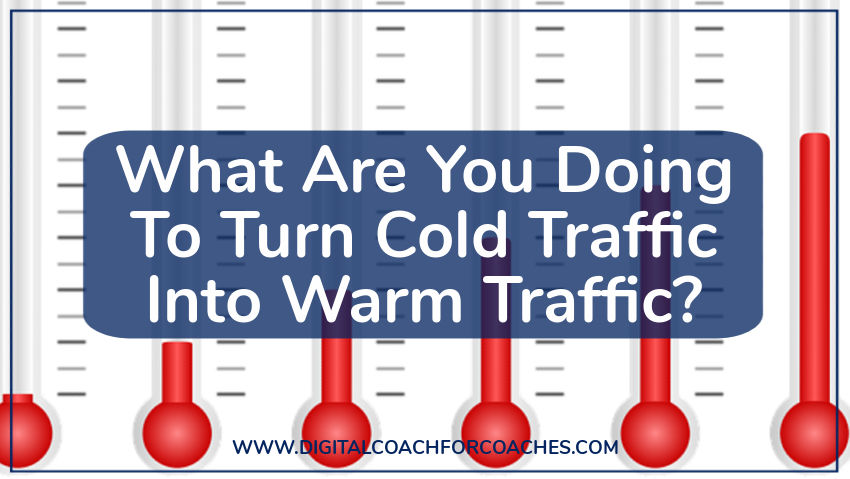 What do I mean by that?
Cold traffic refers to the people who have no idea who you are. They may be your ideal client, but they don't know it yet, or that they have a problem you can solve.
They may have seen a post in their social media feed, for example in a Facebook group or on LinkedIn via of their connections who has liked or commented. They may have seen an advert of yours, but basically that's about it.
Warm Traffic refers to people who already know you, but may be lurking. They know you enough to trust you and the products or services your offer. They could be friends, followers across your social media platforms or subscribers to your emails.
So what can you do to attract cold traffic and convert it into warm traffic?
Let's start by looking at what valuable information you can offer for free to 'break the ice' and start to build a rapport. You can view it as an ethical bribe, something to give them in exchange for joining your email list, or Facebook Group etc.
Here are a few ways you can do this:
Another term for these is a 'Lead Magnet.'
Once you have them on your database / email list, they are effectively now part of your sales funnel, so it is really important to communicate with them on a regular basis. This will help build trust. Once people trust you, they are more likely to buy from you.
Let me know in the comments how you are going to turn your cold traffic into warm traffic?