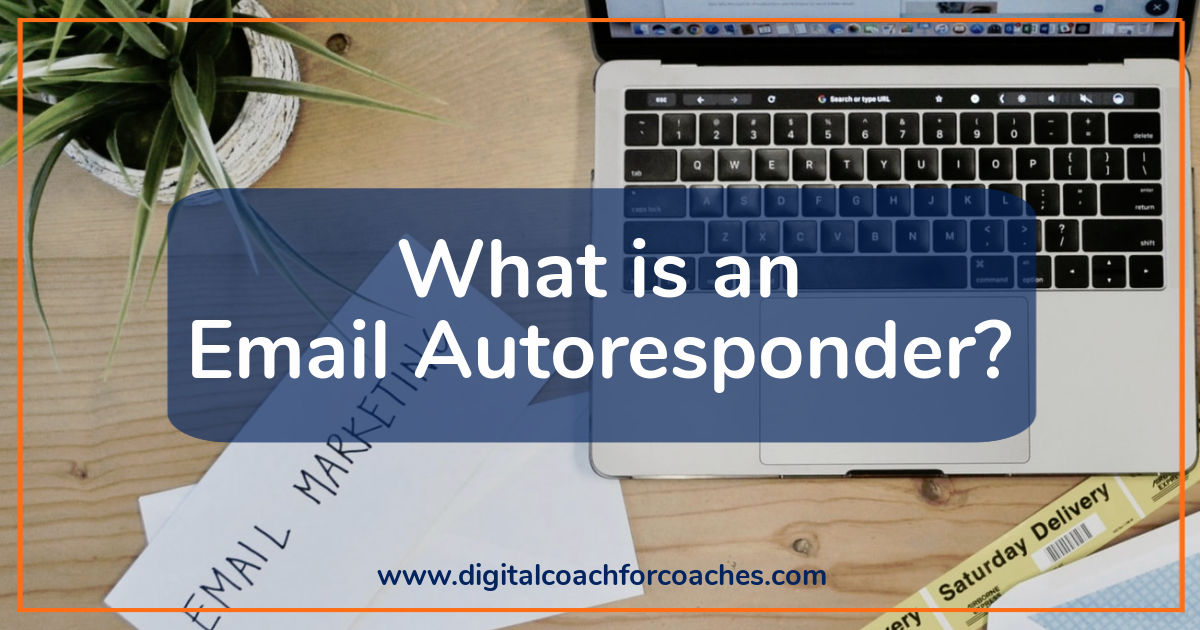 I am often asked 'What is an email autoresponder?'
I also get asked 'How do I automate sending out emails' or simply 'What is an autoresponder?'
An email autoresponder is basically a software system, which helps you:
capture people's contact details
store them in a database or email list
automatically send out a single or sequence of pre written emails once a 'trigger' of some sorts happens.
For example:
You have a form on your website inviting people to sign up to your newsletter (you can see an example of this at the bottom of this article)
Someone sees your form and fills it in (the data requested is up to you, but typically consists of name, email address and maybe contact phone number) – this is 'the trigger'

This contact information is automatically sent to your autoresponder provider and is stored in a list

Once added to your list, the autoresponder automatically sends out an email or sequence of timed emails to person 'A'
The goal is to use regular contact to build a rapport with the people on your email list and encourage them to eventually become a customer.
When I first started learning about digital marketing, there weren't many of these solutions around.
The provider I prefer to use offers a free account for up to 500 subscribers which is an excellent way to get started. It's called Aweber, and you can create your free account here:
There are lots of options available, so you may also have heard people mention the following:
Active Campaign
Mailerlite
ConvertKit
Keap
Mailchimp
and many more…
If this is all new to you, I suggest you just get started with Aweber, afterall, as mentioned it is free.  You can always do some further research later and consider migrating should you free there is a better option in terms of functionality that fits within your budget.
To see an email autoresponder in action, simple complete the form to join my newsletter below :)